"Integrating RapidMiner into a Java application"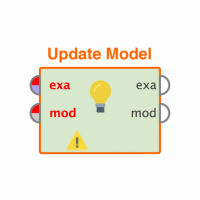 nicugeorgian
Member
Posts: 31
Guru
I created a small Java archive (jar) that uses RapidMiner to return a "forecast" in the form of a regression tree. To get regression trees, I use a Weka operator.
I plan to upload this jar file on a server such that it can be invoked, through some application, by several users / clients.
It's not very clear to me yet how RapidMiner will be integrated. I would need your help in this respect 
1. Is it enough if I have the jar files rapidminer.jar and weka.jar on the server and I point to them (with the "classpath" option) when the jar file gets called?  ???
Or should I install RapidMiner on the server? I assume RapidMiner shoould not be installed on the clients' machines.
2. If it's necessary to install RapidMiner on the server, should I also have (in the Java application) the following two lines before any RapidMiner operator gets invoked?

System.setProperty("rapidminer.home", "a directory on the server where a lib directory exists containing weka.jar and rapidminer.jar");
RapidMiner.init(true, false, false, false);

Is this correct?  ???
3. Is there a way to only upload the RapidMiner operators my Java application invokes?
4. I assume I should implement the Java application to be thread-safe such that it can safely be called by clients/users. Is this so?
Thanks for any suggestion,
Geo
Tagged: