🎉 🎉 RAPIDMINER 9.10 IS OUT!!! 🎉🎉
Download the latest version helping analytics teams accelerate time-to-value for streaming and IIOT use cases.
weird GUI bugs emerging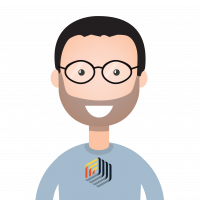 sgenzer
12
Administrator, Moderator, Employee, RapidMiner Certified Analyst, Community Manager, Member, University Professor, PM Moderator
Posts: 2,959
&nbsp

Community Manager
edited November 2018
in Help
Hi...seeing all sorts of weird GUI bugs today with RM 7.4.  Here's a video screencapture of me trying to see the parameters for a few operators.  All work fine except Generate Macro (5).  Huh?
Also seeing a lot of issues with metadata not propagating.

Scott
Tagged: