RapidMiner at the General Online Research conference 2017 in Berlin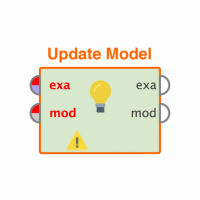 Thomas_Ott
RapidMiner Certified Analyst, RapidMiner Certified Expert, Member
Posts: 1,761
Unicorn
By: David Arnu, M. Sc 
On behalf of the RapidMiner Research Team, Edwin Yaqub, Phd and I went to GOR to present our work about Automated Mechanisms to Discover and Integrate Data from Web-based Tabular Collections, which is part of our results from the results of our DS4DM research project (http://ds4dm.de/en/). Our poster explains the concept of extending the value of your data by automatically finding and adding additional attributes (see attached PDF of the poster).
The conference is a great mix of researchers from very different fields. There is a bunch data scientist like us, that show the value of analytics and how to use big data techniques for applied social science. Besides that there are many people from market research and political science, who analyse for example how social media influenced the latest election and how to build better prediction models for next polls.
If you want to find out more about GOR, just check out #GOR17 on Twitter.
Photos!
The Conference in full swing!
David showing off how RapidMiner works!
Edwin photobombing us!
A proper photo of Edwin showing off RapidMiner1