Write for Us program at the Community!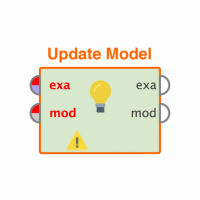 Thomas_Ott
RapidMiner Certified Analyst, RapidMiner Certified Expert, Member
Posts: 1,761
Unicorn
We're getting ready unveil and new program at the RapidMiner Community where our members can take part in the growth and influence this place has. We'll be rolling out in phases a new "Write for Us" program where Community members can submit guest blog articles, knowledge base articles, and building blocks for cash and swag.
The first phase of the Write for Us program is the Guest Blogging. There isn't any cash payout to write a guest blog post for us but you do get a link back to your blog/site and lots of Community kudos. Guest blogging is open to anyone who's using RapidMiner to do some really cool data science stuff. This includes tips and tricks or even some neat Groovy Script, Python, or R hacks with RapidMiner. Think of anything cool you do with RapidMiner and share it!
The second phase of the Write for Us program is where you can earn cold hard cash and swag. There is a wealth of knowledge stored in our Community members heads. We get a glimpse of it when you all post in the forums and come up with novel solutions. Why not take what you've worked hard to solve an earn some $$$ with it?  If you created a Building Block that does something neat and cool? Submit it and get $$$. Have a great idea of a Knowledge Base article? Submit it and get $$$!  We'll come up with an extra swag contest for biggest contributor to the Community too.
Of course there will be terms and conditions to both of these phases so check out the Community News section as we roll out this program.