Classification by regression with text in input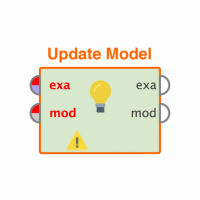 evelyne_tran_1
Member
Posts: 9
Contributor I
edited November 2018
in Help
Hi, 
I have an excel sheat with 1 column et many lines with text. I am trying to cluster my data according to text similarity. 
I have already used the k-means clustering to do the exercise but I didn't get the results that I expected. I want then to try the operator "Classification by regression". Is it however possible to use this operator with text in input?
Thanks for you answer!
Tagged: