"Insufficient results with M5P regression tree"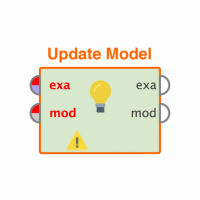 michaelhecht
Member
Posts: 89
Guru
Hello,

if anyone is interested please try the following:

produce a file containing two columns

x = 0, 0.1, 0.2, ..., 12.6;
y = sin(x)

Then apply M5P (with or without normalization).

The result is quite disappointing. Does anyone know how to get an acceptable result?
I expected to get something like a picewise linear approximation of the sin function,
but got something far away from this.

Thank You.
Tagged: