Multivariate stepwise robust linear regression learner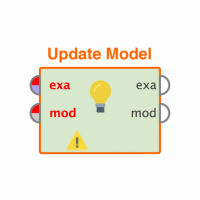 michaelhecht
Member
Posts: 89
Guru
Since M5P which is in the Weka part of RapidMiner, doesn't perform acceptable (in my opinion)
I would really like to see a Learner for a piecewise multivariate robust linear regression comparable
to the SRT-approach one proposed by HUANG and TOWNSHEND in
http://www.landcover.org/pdf/ijrs24_p75.pdf
In my opinion this would be a quite optimal way to approximate arbitrary numerical measured data.
Although HUANG and TOWNSHEND didn't apply robust regression this should be definitely
implemented to avoid a too strong influence of outliers. Nevertheless the proposed SRT approach
has the big advantage of producing continuous functions in contrast to M5P.
If not possible, I would also appreciate a multivariate spline approximation of numerical data.
This should definitely be available