Performance (binominal) strange error!!!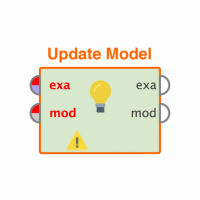 mahtab3000
Member
Posts: 4
Contributor I
edited November 2018
in Help
Hi,
I work with Performance(binominal) for getting "recall".
I use KDD'99 as dataset and it has a binary class named attack (values are: '0' , '1' ).
The running operation stoped with a strange error:
"The attribute 'prediction(label)' has 3 different values,  must be 2 for calculation of 'recall'"
What does it mean?
Any idea's would be helpful.
Mahtab.T.
Tagged: