How to solve a java null pointer exception?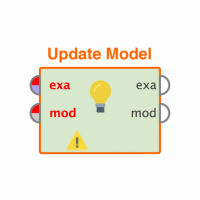 batstache611
Member
Posts: 45
Guru
edited November 2018
in Help
There are times when a process throws a very vague unclear error message and the logs aren't helpful either. For ex:
"The setup does not seem to contain any obvious errors, but you should check the log messages or activate the debug mode in settings dialog in order to get more information about this problem."
First of all, where is the settings dialog? I cannot find a debug mode in the settings menu atleast. Next, the log simply points to the operator where the error occurred and says SEVERE: java.lang.NullPointerException
This could be because 'n' number of things. What would be a general guideline to diagnose these kind of errors?
Thank you.
From searching the forums it seems this error can be thrown for a number of reasons. What is a generic set of practices to go about resolving this issue?
Tagged: