Label versus prediction(label) in series forecasting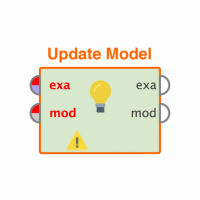 malek_sraj
Member
Posts: 3
Contributor I
Hi, 
I have been working with series forecasting similar to what is available on http://www.simafore.com/blog/bid/109175/Time-Series-Forecasting-using-RapidMiner-for-cost-modeling-2-of-2. However, I have noticed that when comparing trend the author plotted the prediction(label) pattern versus Commodity A-0 pattern to show the trend. I do not understand why didn't we plot the label vs. prediction(label) to examine the trend.
I have done some forecasts in which when I compare the trends of prediction(label) to label my the trend results in 50% accuracy. However, when I compare the prediction(label) against the "label"-0 value I get high trend accuracy of 75%.
What am I missing here?
Tagged: