Clustering with GPS cordinates but now in addition with the population?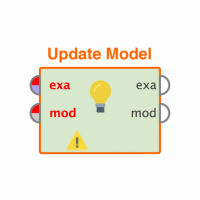 CausalityvsCorr
Member
Posts: 17
Contributor II
edited November 2018
in Help
Earlier I posted a question about how to cluster buildings with GPS their coordinates. Based on the feedback I managed to get clustering outputs which make sense also in practise. Out of many methods available in RapidMiner, k-means procuded most useful results.
Now I would like to extend the clustering by taking the population in those building involved in to the clustering. Not as clustering attribute, but by defining the population min-max number for the clusters. So that for example the average of population in all the clusters is between  300 to 500.
Is there any ways to define this kind of process?
Tagged: