Cannot log to the web interface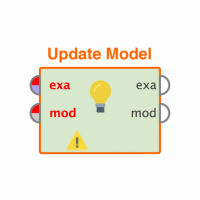 katarzyna_wojci
Member
Posts: 2
Contributor I
edited November 2018
in Help
I have installed RapidMiner Server, getting the expected message that it was installed successfully, but I cannot log to the web interface using either http://localhost:8080 or http://<my_computer_name>:8080. I am getting http 404 error.
I used all default settings, leaving port and hostname etc unchanged. I skipped the configuration of database connection and email settings, but I guess it is not a reason? If I execute the standalone.bat file, I am getting the message that the service fails to start (see full log below)- however the installation tutorial claims it should be ignored
anyway the server does not get started, so I start it through Services (which succeeds). Following the tutorial, I would like to log to the web interface, but it always responds with 404...
I am on Windows 7 with Java 8 (jre 8u131) 64bit
server.log file in /standalone/log directory:
Tagged: