How to plot a Learning Curve for a given model?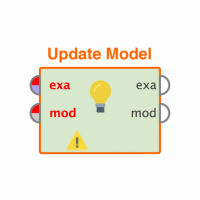 meloamaury
Member
Posts: 8
Contributor II
edited November 2018
in Help
Hi all,
I am new in RapidMiner Studio and I am trying to figure out how to plot a learning curve for a given model (basically plot the performance for training and testing as a function of the number of examples). In principle the learning curve would be a good indicator for the robusteness of the model (showing the bias versus variance problem).
I could not find in RapidMiner an operator or some video examples on this issue. I tried getting some information using the Log operator after my Cross Validation operator in order to plot afterwards, but without success.
Any guidance would be very much appreciated.
Best,
Amaury