RapidMiner 9.8 Beta is now available
Be one of the first to get your hands on the new features. More details and downloads here:
linear regression optimization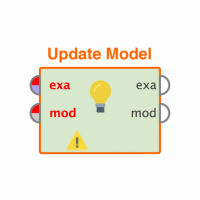 dkpengqiuyang
Member
Posts: 21
Contributor I
edited December 2018
in Help
Greeting,
I need to predict thermal expand range from tempreture, and I get a test dataset, so I try the linear regression but the result is not good, my setting and data is like below, can you help me to improve the prediction ? thanks.
Tagged: