Exclude Regular attributes from Results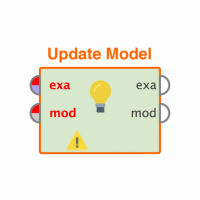 vipul_kumar
Member
Posts: 20
Contributor I
edited November 2018
in Help
Hi All,
I have a basic classification process that classifies any document and tells me the type of it.
Once I run the process, I see the results under the "Results" tab in RapidMiner studio.
In the results, I have some 8 special attributes and some 1,37,662 regular attributes.
I am just interested in those 8 special attributes and that is what I want in my output. I want to exclude those 1,37,662 regular attributes as they make the results very heavy and also dont make much sense for the end user.


Please let me know a way to do the same.
Tagged: