Training Corpus Tagged with neural network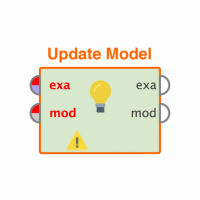 f_soufiane
Member
Posts: 1
Contributor I
edited November 2018
in Help
Hello,
I have a corpus tagged (word tag) and I'd like train a model on it with neural network, I have created a file based on this corpus with those column :
Word
Tag : tag of the word wanted
Tag-2: tag of word -2
Tag-1 : tag for word -1
Tag+1 : tag of word +1
My label is the column tag. Results are very bad, I think there's something wrong with my input. Do you have any idea how to do this please? 
Tagged: