Dynamically determine number of clusters k-means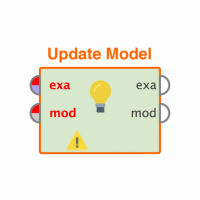 namachoco99
Member
Posts: 3
Contributor I
edited November 2018
in Help
I have a CSV file containing approximately a million records and 3 features that will be used to determine which cluster each record will belong. I want to have these records clustered using k-Means algorithm (and using the Euclidean Distance) and I'll use the Davies Bouldin Index (DBI) to find the optimal number of clusters.

Is there any way for me to be able to automate finding the optimal number of clusters by repeating/looping through the process with the k nmber of clusters incrementing on each iteration? I'm new to RapidMiner so I'm not yet sure on how to implement this by implementing an XML code.
Thanks for any help and suggestion that will be given!
Tagged: