RapidMiner 9.7 is Now Available
Lots of amazing new improvements including true version control! Learn more about what's new here.
How to calculate Difference between time intervals?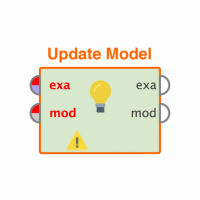 pantangi_shekar
Member
Posts: 9
Contributor I
edited December 2018
in Help
Hello all,
Is there a way to caliculate the time difference between two intervals in rapid miner?
For example,
I have two columns in my dataset named ADMISSION_DATE and DISCHARGE_DATE. I want to know the difference between those two dates in number of days.
Admission_date               Discharge_time
JAN 14 2017                    JAN 18 2017
I need to have an other column like this
Difference
4
Thanks in advance.
Best,
Raj.