🎉 🎉 RAPIDMINER 9.10 IS OUT!!! 🎉🎉
Download the latest version helping analytics teams accelerate time-to-value for streaming and IIOT use cases.
Rapidminer JSON output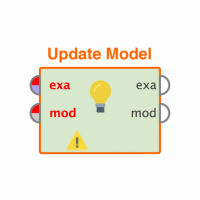 nordinzakaria
Member
Posts: 1
Contributor I
edited December 2018
in Help
Hi everyone,
I have a simple LinearRegression service, and I would like to make the LinearRegression.model output (linked to a result port) be available in JSON format. In RapidMiner server, I selected the output format to be JSON, and the MIME type application/jason. No parameter binding. I am expecting the JSON output to list down the values for the weights/coefficients computed by LinearRegression.  But when I test the service, nothing appear in Preview.
Appreciate your help/advice. Thank you.
Nordin