🎉 🎉 RAPIDMINER 9.10 IS OUT!!! 🎉🎉
Download the latest version helping analytics teams accelerate time-to-value for streaming and IIOT use cases.
What is the impact of specifying a positive value in FP-Growth Parameter settings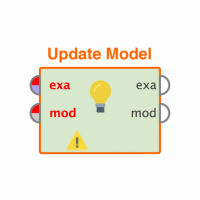 batstache611
Member
Posts: 45
&nbsp

Guru
edited December 2018
in Help
Hello,
As per operator documentations, the positive value parameter of the FP-Growth operator is defined as follows -
"positive value
Description: This parameter determines which value of the binominal attributes should be treated as positive. The attributes with that value are considered as part of a transaction. If left blank, the ExampleSet determines which value is used."
I wish to know what the second part means - "If left blank,....". How does the exampleset determine which values are used? My dataset is comprised of semi-structured text-mined data and I'm trying to look for word associations. The output of Binominal to Polynominal operator gives me a word vector with true/false values. Should I still specify the positive value at FP growth? Thank you.
Tagged: