🎉 🎉 RAPIDMINER 9.10 IS OUT!!! 🎉🎉
Download the latest version helping analytics teams accelerate time-to-value for streaming and IIOT use cases.
Multicriteria Optimization based on different models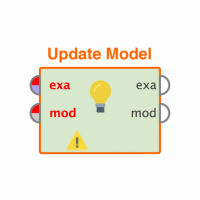 a_metzmacher
Member
Posts: 9
Contributor I
edited December 2018
in Help
Hi,
Is it possible to apply three different models with three different target variables (A,B,C) on one dataset simultaneously?
I already built three different models based on the same dataset. One predicts target A, the second target B and the third target C.
My objective is to conduct a multicriteria optimization, so that I receive certain values for A, B and C.
Thank you very much in advance!