Editing XML files in the .RapidMiner Folder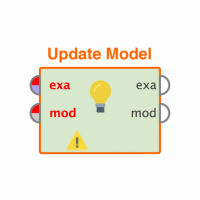 KostasBonikos
Member
Posts: 25
Maven
If you edit an XML file such as connections.xml or jdbc_properties.xml while RapidMiner is running, you may find that after you close your Studio and start it again, your changes disappear.
This is due to a stability feature that prevents changes to certain parameters while the software is running.
The problem it poses can be easily overcome by only editing XML documents in the .RapidMiner folder when Rapidminer Studio is not running.
When Studio starts again, the resulting changes will take place permanently.
Tagged: