WordList -> Document Operator?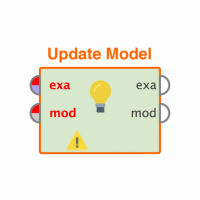 benjamin_peters
Member
Posts: 2
Contributor I
edited November 2018
in Help
I'm trying to batch process a large group of individual text files which I can then tokenize. I'm using the Text Processing operator group. I'm processing the files into a single WordList which I'm then trying to tokenize. Before I can tokenize I need to convert the WordList into a document - there doesn't appear to be a Generate Document operator as is being recommended to me by Quick Fix.
Any ideas?
Sorry for the beginner's question - I'm brand new to this.
Very respectfully,
Ben
Tagged: