Unable to read large table from oracle database - is there a table size limit?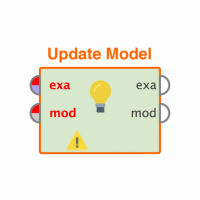 syedghouri68
Member
Posts: 6
Contributor I
edited November 2018
in Help
Hello
I was able to connect to oracle database and view list of tables in rapidminer studio. However when I am trying to view the content of one table which has around 5M rows (by double clicking on table name) nothing happens. I have also tried using Read Database operator and it takes ages, nothing happens. Even after two hours the Read Database operator is still running.
I also have small tables in oracle database which I was able to read and view one without any trouble.
I even have that same table with 5M rows in a csv format stored locally and rapidminer studio was able to read it successfully, although it took around 20 seconds to open.
For those who guessed it right - yes I have studio license.
Can someone please tell me is this a bug or is there any better way to read from oracle?
Kind regards,
Syed