How to determine the number of clusters with "SOM" for K-means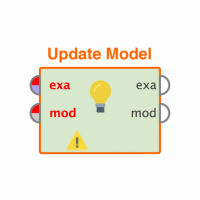 mahsasalehi000
Member
Posts: 1
Contributor I
edited November 2018
in Help
hello, I use a data set with 4 coloumn and 955 row. and I need to determine the best number of cluster for K-means by using "SOM" (Self-Organizing Map).
I'm new in rapidminer. please describe how use operators in Process with a picture.ُ
Solving this problem is very necessory and don't have enough time.
please help me. thank you.
Tagged: