RapidMiner 9.7 is Now Available
Lots of amazing new improvements including true version control! Learn more about what's new here.
aspect-based sentiment analysis not displaying aspect and polarity confidence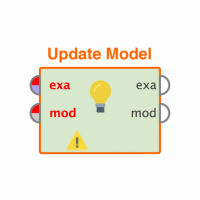 ching_mrd
Member, University Professor
Posts: 1
&nbsp

University Professor
edited December 2019
in Help
I'm having trouble with the ASBA endpoint. In my rapidminer, it does not display the aspect confidence and polarity confidence. I might be doing something wrong. Can anyone help, please? Thank you!