Welcome to the Getting Started Forum - PLEASE READ BEFORE POSTING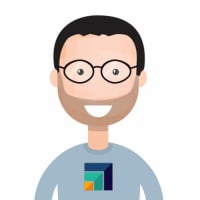 sgenzer
Administrator, Moderator, Employee, RapidMiner Certified Analyst, Community Manager, Member, University Professor, PM Moderator
Posts: 2,959
Community Manager
edited November 2018
in Help
Welcome to the Getting Started Forum!  This is a forum for new users to read and learn about how to get started with RapidMiner, and for experienced users to help those who are in your shoes when you were just getting started.
NOTE FOR NEW USERS: It is highly likely that another newbie before you has had a similar question or problem getting started.  Please search the forum for your issue before posting a question here.  And if you do post a question, please consider adding the following to your post:
- a clear, consise description of your issue
- an insertion of your RapidMiner process in XML (paste here with the </> button in the post toolbar)
- an upload of your data (that can be shared publically, of course)
- any screenshots as needed
- references to other users here on the forum should use the @ prefix, followed by their username
NOTE FOR EXPERIENCED USERS: Thank you for posting to this forum.  I greatly appreciate your help getting others started.  Please note that people who post here are, by self-selection, new users and hence usually have new-user-type questions.  All replies should keep this in mind.  You were here once too!