RapidMiner 9.7 is Now Available
Lots of amazing new improvements including true version control! Learn more about what's new here.
No menu bar loading on MacOS High Sierra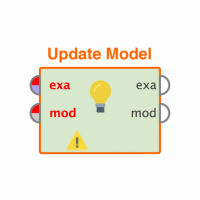 jclunis
Member
Posts: 5
Contributor I
I'm trying to install Rapid Miner on Mac and am running High Sierra, there is no menu bar loading and I am wondering if anyone else has faced this issue and might be able to offer a solution. I have the latest Java version installed. Without a menu bar, I am unable to update licence or access any menu function. Please help.