🎉 🎉 RAPIDMINER 9.10 IS OUT!!! 🎉🎉
Download the latest version helping analytics teams accelerate time-to-value for streaming and IIOT use cases.
Hurricane Harvey and Hurricane Irma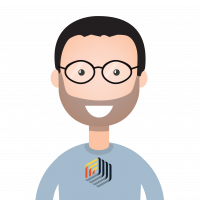 sgenzer
12
Administrator, Moderator, Employee, RapidMiner Certified Analyst, Community Manager, Member, University Professor, PM Moderator
Posts: 2,959
&nbsp

Community Manager
edited November 2018
in Help
Hello Community Members -
Just wanted to reach out to any members who have been, or are potentially going to be, affected by Hurricanes Harvey and Irma here in North America, Central America and the Caribbean.  We hope you and your loved ones are safe and please know that this is a community in the true sense of the word.  If you need support, we are here for you.
Scott
Tagged: