"Is there an operator which allows to process files by regex"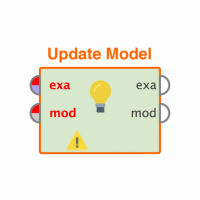 kludikovsky
Member
Posts: 30
Maven
I have a file which is basically a .CSV-file but it is missformed and need to be corrected before it can be used. (Just to clarify: there is no option to change this.)
I have tried to clean up this file in RM before any further processing, but have failed.
It can be easily cleaned by applying a sequence of regex's.
Just to give an impression of what I would need to do:
remove lines before the header line
replace the header ilne
eliminate some lines
combine two consecutive lines into one line
Yes I could do this manually upfront, but this is not the intention as it should be a repetitive process.
An option would be to write a Python procedure.
But maybe there is already something out there.
Tagged: