changing attribute data types using if/then logic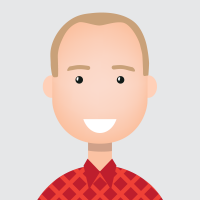 Telcontar120
Moderator, RapidMiner Certified Analyst, RapidMiner Certified Expert, Member
Posts: 1,635
Unicorn
edited November 2018
in Help
I have a collection that has different data type versions of the same attribute.  The attribute is present as a numeric in some elements in the collection and as a nominal in other elements.  But it is really the same attribute (which should be a nominal data type).  I want to Append the collection together (since it is the same set of attributes in all cases) but of course it won't let me until all the data types are the same.
The question is how can I use Loop Collection and change all the data types for this attribute to nominal?  Using Numerical to Nominal fails because it won't work when the attribute is already nominal.  Likewise, I tried Generate Attributes using the str() and/or eval() functions but it also fails when it encounters a version of the attribute which is the wrong data type.  
I'm thinking I should be able to do something like this with Branch but I can't seem to find a condition based on data type.  Or maybe there's another way to do this that I haven't thought of?  Any help is appreciated!  
Brian T.
Lindon Ventures
Data Science Consulting from Certified RapidMiner Experts