"Impute Missing Values help"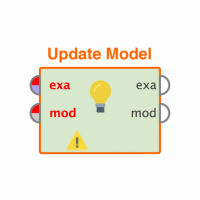 diogo_fp_couto
Member
Posts: 4
Contributor I
Hello,
I am running a process to impute missing values from my dataset. These are numeric values. I am using the operator Impute Missing Values with k-nn. I got it running on a server. My dataset consists of about 140000 examples, and about 30000 are missing (only one attribute). The problem is, it appears k-nn(62), not sure what 62 means, and it's been 4 days and 22 hours, as you can see in the picture. Will it take too much longer. Does anyone know how to make it faster? 
I am kinda getting out of time to deliver my work, so any help would be appreciated.
Thanks in advance.


Tagged: