Expectation Maximization Performance Improvement Techniques???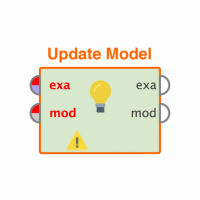 Ftoon_Kedwan
Member
Posts: 3
Contributor I
edited November 2018
in Help
I am using Expectation Maximization for Data Mining purposes. The resulted probabilities are very poor. I am trying to enhance the EM performance results (the probabilities of each point to belong to a certain cluster). Is there anybody who can help me by proposing some solutions?
I thought of using K-means output as an EM input, which I dont know how to accomplish because RapidMiner tutorials did not cover such a solution.
RapidMiner tutorials are very limited and I find it extremely difficult to learn RapidMiner as a beginner user
Please help!
Tagged: