"Finding Top relevant document in kmeans cluster"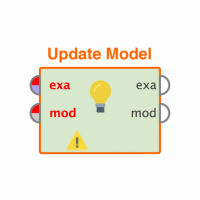 amir_askary_sha
Member
Posts: 11
Contributor I
Hi,
After running kmeans clustering, how can I find out which document is the most relevant (top document) in one cluster?
Right now the documents in a cluster are sorted ascendingly by their id. I want to have them sorted by a weight score showing how relevant this document is in this cluster, or at least to see the most relevant doc in the cluster.
Tagged: