Inconsistencies in charts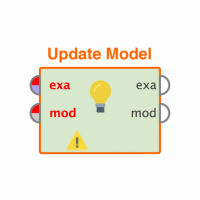 yzan
Member
Posts: 66
Unicorn
1) When I switch from color histogram chart to distribution chart, I want RapidMiner to correctly preserve the selected attributes.
Example on Iris dataset:
When I set in histogram color chart: histogram=a1, color=label
Currently after going to distribution chart I get: classColumn=label, plotColumn=label.
Expected after going to distribution chart: plotColumn=a1, classColumn=label.
2) There are inconsistencies in names:
In color histogram: "Color"
In scatter: "Color Column"
Unite it across all charts.
Tagged: