RapidMiner Data Science Competition 3: Fantasy Football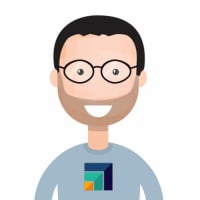 sgenzer
Administrator, Moderator, Employee, RapidMiner Certified Analyst, Community Manager, Member, University Professor, PM Moderator
Posts: 2,959
Community Manager
edited November 2018
in Help
Hello RapidMiners -
Yes here it is!  Here's the setup:
"Fantasy Football" is an online game where users choose a "fantasy team" of nine American football players from among current NFL player rosters.  This can be done once per season ("season play") or every week ("daily fantasy" or "DFS").  Once a fantasy team has been chosen, the user gains/loses points depending on how their players perform in actual NFL season games.  These players do not need to be on the same actual NFL team; in fact usually they are players from a wide variety of actual teams. This competition will focus on DFS, not season play.
There are two major website platforms for playing DFS online: DraftKings and FanDuel.  In either platform, the goal is always the same: maximize "Fantasy Points" (FPTS) while keeping inside a given "Salary Budget" (Salary).  FPTS are earned when the players on your fantasy team do good things while playing football for that week. 
Hence the key idea here is to look for value of a player: DK Salary vs FPTS.  We will define this value as FPTS per $1000 of Salary, or "FPTS_Ratio".
The goal of this challenge is, given all historical player information and DK Salaries (up to and including games played on December 18, 2017), to predict the FPTS_Ratio with the lowest root mean-squared error (RSME) for all players for Week 16 (December 23-25) of the 2017 NFL season.
Obtaining NFL football statistics is easy to do now due to the freely available nflscrapR-data dataset created by Ron Yurko, Sam Ventura, and Max Horowitz from Carnegie Mellon University and recently posted on Kaggle.com.  It is well documented and easily downloaded from the GitHub page.  An exact clone of this repository will be used at all times.
In addition, we are including a separate data set, "RotoGuru-DK.csv" which has DraftKings FPTS and Salary for each week from 2014 Week 1 thru 2017 Week 5 (source: rotoguru.com):
It is clear that much of the information that serious Fantasy Football participants use is unstructured data – website text in particular.  Therefore it is permitted to use the following external sources in your models: http://www.espn.com/fantasy/football, https://football.fantasysports.yahoo.com, https://www.dailyfantasysports101.com. 
All submissions in this competition need to be posted in this thread with the entire XML of the process using the supplied process template.  No submission will be accepted if it is submitted in another other form.
The deadline for submissions is December 19, 2017 at 23:59:59 UTC.
The NFL will play Week 16 beginning on December 23 and continuing through December 25.  The winners of the competition will be the models with the three lowest RSMEs when applied on the Week 16 data set.  This is the ultimate test set – no one has access to it prior to submission.  The winners will be announced sometime after December 25, 2017 in the competition's thread.
RapidMiner will award the following prizes to the winners:
1st place:  US$750 (as a VISA debit/gift card)
2nd place: US$250 (as a VISA debit/gift card)
3rd place:  US$100 (as a VISA debit/gift card)
4th place:   RapidMiner "lightning" t-shirt
5h place:    RapidMiner "lightning" t-shirt
6th place:   RapidMiner "lightning" t-shirt
NOTE: THIS IS ONLY A SUMMARY.  A FULL DESCRIPTION OF THE COMPETITION AND RULES ARE ATTACHED TO THIS POST.  PLEASE READ CAREFULLY BEFORE BEGINNING!!
That's about it.  Good luck everyone and may the best modeler win!
Scott
Tagged: