🎉 🎉 RAPIDMINER 9.10 IS OUT!!! 🎉🎉
Download the latest version helping analytics teams accelerate time-to-value for streaming and IIOT use cases.
I can't create a process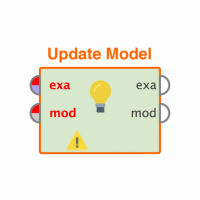 mark_haase
Member
Posts: 1
Contributor I
edited November 2018
in Help
I was trying to do my first process and I am not able.  I completed all of the tutorials last week.  This week, when I try to use my own data and build a process, I can't do anything. 
Additionally, I have tried chat support which suggested that I re-start my computer as well as uninstalling and re-installing.  Neither worked.
I also am not able to see a template any differently from the blank templates.
Any help would be greatly appreciated.
Tagged: