🎉 🎉 RAPIDMINER 9.10 IS OUT!!! 🎉🎉
Download the latest version helping analytics teams accelerate time-to-value for streaming and IIOT use cases.
Filter Tokens by POS Tags slow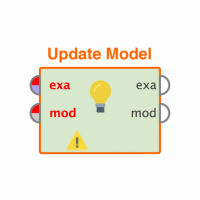 AndyKir
Member, University Professor
Posts: 3
&nbsp

University Professor
edited December 2018
in Help
I have Filter Tokens by POS Tags inside a loop and it's slow. My guess is that each iteration the tagger loads some data (dictionary?) from HD. Any tips on how to improve the performance? I see that same quesiton was asked 4 years ago and it was not answered. 
Tagged: