Clarifications Needed on Validation and Performance Output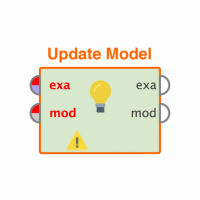 deiegit2k4
Member
Posts: 2
Contributor I
edited November 2018
in Help
Hi all, I am new here and have some questions which I need answers to.
1. Which one is better for classification between split validation and cross validation?
2. How to use/introduce split data (manually) while using cross validation?
3. How to display the test results (performance output) of a model showing all the the predicted attribute while using optimization as well as cross validation?
Thanks,
Mekks
Tagged: