RAPIDMINER 9.7 BETA ANNOUNCEMENT
The beta program for the RapidMiner 9.7 release is now available. Lots of amazing new improvements including true version control!
Clarifications Needed on Validation and Performance Output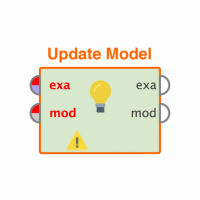 deiegit2k4
Member
Posts: 2
Contributor I
edited December 2018
in Help
Hi all, I am new here and have some questions which I need answers to.
1. Which one is better for classification between split validation and cross validation?
2. How to use/introduce split data (manually) while using cross validation?
3. How to display the test results (performance output) of a model showing all the the predicted attribute while using optimization as well as cross validation?
Thanks,
Mekks
Tagged: