X means always uses minimum cluster amount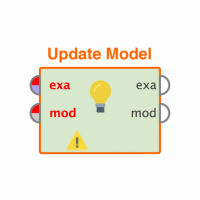 lizzie_a_martin
Member
Posts: 2
Contributor I
edited November 2018
in Help
Hi, I am pretty new to rapidminer, so I apologize if this question is trivial.  I am trying to use X means to cluster some text files.  At first I was using K means, but I didn't know how many clusters to use, so I decided to try X means instead.  However, the X means operator always uses the minimum number of clusters in the given range.  This doesn't seem correct to me, so I'm wondering if I have some settings incorrect or something. Here are the settings I am using:
add cluster attribute is checked
k min: 2
k max: 60
measure types: NumericalMeasures
numerical measure: CosineSimilarity
clustering algorithm: KMeans
max runs: 100
max optimization steps: 100
I have 150 text files that I am trying to cluster, maybe I am not using enough? Any thoughts and tips would be greatly appreciated!