🎉&nbsp🎉&nbsp&nbsp&nbspRAPIDMINER 9.5 BETA IS OUT!!!&nbsp&nbsp&nbsp🎉&nbsp🎉
GRAB THE HOTTEST NEW BETA OF RAPIDMINER STUDIO, SERVER, AND RADOOP. LET US KNOW WHAT YOU THINK!
🦉&nbsp🎤&nbsp&nbsp&nbspRapidMiner Wisdom 2020 - CALL FOR SPEAKERS&nbsp&nbsp&nbsp🦉&nbsp🎤
We are inviting all community members to submit proposals to speak at Wisdom 2020 in Boston.
Whether it's a cool RapidMiner trick or a use case implementation, we want to see what you have.
Form link is below and deadline for submissions is November 15. See you in Boston!
Need Some Information About "Weight by Rule" & "Information Gain" - HELP PLS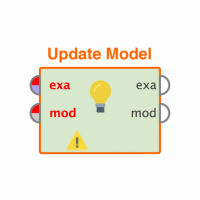 shahinexir
Member
Posts: 2
Contributor I
edited December 2018
in Help
hello
Ive been working on my thesis and i need to work with "weight by rule" & "Weight by Information Gain" Operators in rapidminer.
but the problem is i really have no idea what does These two operators do in order to give each attribute a weight. i mean i dont know how do they work and how they calculate the weights of each attribute.
ive read the documantaion given by rapidminer website but the description was too short and still i cant get how do these two operators work.
so im asking you for any kind of information about these operators in rapidminer and explanation that how do they work. so any information would be appreciated . thank you so much . best regards
Tagged: