🦉&nbsp🎤&nbsp&nbsp&nbspRapidMiner Wisdom 2020 - CALL FOR SPEAKERS&nbsp&nbsp&nbsp🦉&nbsp🎤
We are inviting all community members to submit proposals to speak at Wisdom 2020 in Boston.
Whether it's a cool RapidMiner trick or a use case implementation, we want to see what you have.
Form link is below and deadline for submissions is November 15. See you in Boston!
Processing PDF documents for text mining with the Process Documents from Files operator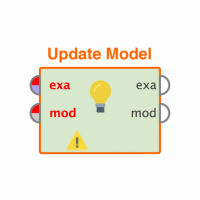 jan_spoerer
Member
Posts: 10
Contributor I
edited December 2018
in Help
I tried processing large PDF documents using the Process Documents from Files operator. When running the process, RapidMiner returns an error while processing the Process Documents from Files operator. The error message is: "Process failed. javax.crypto.IllegalBlockSizeException: Input length must be multiple of 16 when decrypting with padded cipher."

According to Marco Böck's post in this thread, the operator should be able to process PDF documents by now, if I understood him correctly.
Is there a way to process PDF documents without any workarounds? Any hints are highly appreciated. Thank you!
Tagged: