RAPIDMINER 9.7 BETA ANNOUNCEMENT
The beta program for the RapidMiner 9.7 release is now available. Lots of amazing new improvements including true version control!
How to Create Example Sets Using Groovy Script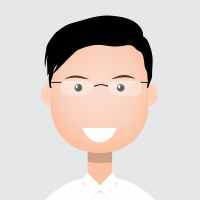 mschmitz
Administrator, Moderator, Employee, RapidMiner Certified Analyst, RapidMiner Certified Expert, University Professor
Posts: 2,408
&nbsp

RM Data Scientist
 Sometimes you want to create custom data sets which are beyond the options of the Generate Data operator.
One way to do this is to use the Execute Script operator which leverages groovy script. Here is a groovy script to start off with. It generates an example set with two attributes. One is numerical and has different Poissoin distributed values in. The other is nominal and has two different class values in.
import com.rapidminer.example.utils.ExampleSetBuilder;
import com.rapidminer.example.utils.ExampleSets;
import com.rapidminer.tools.Ontology;
import org.apache.commons.math3.distribution.PoissonDistribution;

List<Attribute> attributes = new ArrayList<Attribute>();
attributes.add(AttributeFactory.createAttribute("data",Ontology.REAL));
attributes.add(AttributeFactory.createAttribute("class",Ontology.STRING));
ExampleSetBuilder examplesetBuilder = ExampleSets.from(attributes);
PoissonDistribution pos = new PoissonDistribution(20)
double[] row = new double[2];
for(int i = 0; i < 10000; ++i){
    row[0] = pos.sample();
    row[1] = attributes.get(1).getMapping().mapString("Class1")
    examplesetBuilder.addRow(row)
}
PoissonDistribution pos2 = new PoissonDistribution(40)
for(int i = 0; i < 10000; ++i){
    row[0] = pos2.sample();
    row[1] = attributes.get(1).getMapping().mapString("Class2")
    examplesetBuilder.addRow(row)
}
// This line returns the first input as the first output
return examplesetBuilder.build();
- Head of Data Science Services at RapidMiner -
Dortmund, Germany
Tagged: