Installation Issues with RapidMiner Studio 8 on Windows/PC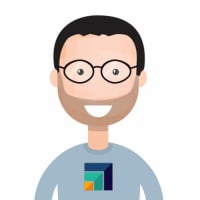 sgenzer
Administrator, Moderator, Employee, RapidMiner Certified Analyst, Community Manager, Member, University Professor, PM Moderator
Posts: 2,959
Community Manager
edited September 2019
in Help
Hi all - a few users are reporting installation issues with RapidMiner 8.0 on a Windows/PC.  If you are one of these people, we have determined that this is often due to old, legacy versions of RapidMiner that are sitting on your machine or users who have moved from a Windows 32-bit to 64-bit OS.  Please follow these steps to remedy this situation:
1. Ensure that your computer files are properly backed up as per normal good practice.
2. Delete the C:/Program Files/RapidMiner or C:/Program  Files (x86)/RapidMiner folder on your computer.
3. Download a fresh version of RapidMiner 8.0 from your RapidMiner account on the website: https://my.rapidminer.com
If anyone is encountering installation issues after trying these steps, please post in this thread.  Thank you and enjoy RapidMiner 8!
Scott
Tagged: