Naive Bayes - Execute Python vs RM : different AUC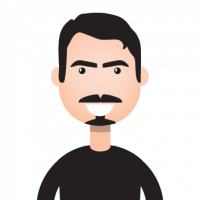 lionelderkrikor
Moderator, RapidMiner Certified Analyst, Member
Posts: 1,195
Unicorn
edited November 2019
in Help
Hi,
I continue my experiments on RM/Execute Python with the NB model.
Sorry, but I feel obliged to appeal to you : 
mschmitz , that is with numerical examples for both model RM and execute Python.
Indeed, I retrieve in both models strictly the same scoring results (accuracy, weighted mean recall, weighted mean precision, recall (positive class no/yes), precision (positive class no/yes) ) except..... for the AUC : 
AUC(RM)= 0.942
AUC(Python) = 0.883
I suppose that the AUC is calculated from the ROC curve.
But how it is calculated ?. How explain this difference?
Here the process : 
<?xml version="1.0" encoding="UTF-8"?><process version="8.0.001">
  <context>
    <input/>
    <output/>
    <macros/>
  </context>
  <operator activated="true" class="process" compatibility="8.0.001" expanded="true" name="Process">
    <process expanded="true">
      <operator activated="true" class="retrieve" compatibility="8.0.001" expanded="true" height="68" name="Retrieve Deals" width="90" x="45" y="136">
        <parameter key="repository_entry" value="//Samples/data/Deals"/>
      </operator>
      <operator activated="true" class="nominal_to_numerical" compatibility="8.0.001" expanded="true" height="103" name="Nominal to Numerical (3)" width="90" x="179" y="85">
        <parameter key="attribute_filter_type" value="single"/>
        <parameter key="attribute" value="Future Customer"/>
        <parameter key="invert_selection" value="true"/>
        <parameter key="include_special_attributes" value="true"/>
        <list key="comparison_groups"/>
      </operator>
      <operator activated="true" class="multiply" compatibility="8.0.001" expanded="true" height="103" name="Multiply" width="90" x="380" y="85"/>
      <operator activated="true" class="naive_bayes" compatibility="8.0.001" expanded="true" height="82" name="Naive Bayes" width="90" x="514" y="85"/>
      <operator activated="true" class="retrieve" compatibility="8.0.001" expanded="true" height="68" name="Retrieve Deals (2)" width="90" x="45" y="340">
        <parameter key="repository_entry" value="//Samples/data/Deals"/>
      </operator>
      <operator activated="true" class="nominal_to_numerical" compatibility="8.0.001" expanded="true" height="103" name="Nominal to Numerical (2)" width="90" x="179" y="340">
        <parameter key="attribute_filter_type" value="single"/>
        <parameter key="attribute" value="Future Customer"/>
        <parameter key="invert_selection" value="true"/>
        <parameter key="include_special_attributes" value="true"/>
        <list key="comparison_groups"/>
      </operator>
      <operator activated="true" class="nominal_to_numerical" compatibility="8.0.001" expanded="true" height="103" name="Nominal to Numerical" width="90" x="380" y="340">
        <parameter key="attribute_filter_type" value="single"/>
        <parameter key="attribute" value="Future Customer"/>
        <parameter key="include_special_attributes" value="true"/>
        <parameter key="coding_type" value="unique integers"/>
        <list key="comparison_groups"/>
      </operator>
      <operator activated="true" class="python_scripting:execute_python" compatibility="7.4.000" expanded="true" height="166" name="Build / Apply model" width="90" x="514" y="289">
        <parameter key="script" value="import pandas as pd&#10;import numpy as np&#10;from sklearn.naive_bayes import GaussianNB&#10;from sklearn.calibration import CalibratedClassifierCV&#10;from sklearn.metrics import confusion_matrix&#10;from sklearn.metrics import accuracy_score&#10;from sklearn.metrics import recall_score&#10;from sklearn.metrics import precision_score&#10;from sklearn.metrics import roc_auc_score&#10;from sklearn import metrics&#10;&#10;&#10;&#10;# rm_main is a mandatory function, &#10;# the number of arguments has to be the number of input ports (can be none)&#10;def rm_main(data):&#10;&#10;  # Build the model&#10;  X = data.iloc[:,1:]&#10;  y = data.iloc[:,0]&#10;  NB = GaussianNB()&#10;  NB.fit(X,y)&#10;&#10;  NB_Calib = CalibratedClassifierCV(base_estimator = NB,method = 'sigmoid') &#10;&#10;  NB_Calib.fit(X,y)&#10;&#10;  #Calculate probability of each class.&#10;&#10;  pr = NB.class_prior_ &#10;  &#10;  #Calculate mean of each feature per class&#10;  th= NB.theta_&#10;&#10;  #Apply the model&#10;  y_pred = NB.predict(X)&#10;  y_prob = NB_Calib.predict_proba(X) &#10;  &#10;  &#10;  # Calculate the scoring&#10;  &#10;  #confusion matrix&#10;  conf_matrix = confusion_matrix(y,y_pred)&#10;  &#10;  #accuracy&#10;  acc_score = 100*accuracy_score(y,y_pred)  &#10;  &#10;  #weighted recall &#10;  reca_score = 100*recall_score(y,y_pred,average = 'weighted')&#10;  &#10;  #weighted precision&#10;  precisionscore = 100*precision_score(y,y_pred,average='weighted') &#10;&#10;  #recall (positive class : yes / positive class : no ) &#10;  reca_no = 100*recall_score(y,y_pred,average =None)&#10;&#10;  #precision (positive class : yes / positive class : no ) &#10;  precision_no = 100*precision_score(y,y_pred,average=None) &#10;   &#10;  #AUC (positive class : no) &#10;  AUCscore = roc_auc_score(y,y_pred,average=None) &#10;&#10;  #AUC (positive class : no) méthode n°2&#10;  fpr, tpr, thresholds = metrics.roc_curve(y, y_pred, pos_label=1)&#10;  AUC_2 = metrics.auc(fpr, tpr)&#10;  &#10;  &#10;  #Write the y_pred and scores in dataframe&#10;  &#10;  y_prediction = pd.DataFrame(data = y_pred,columns = ['prediction(Future Customer)'])&#10;  y_probability = pd.DataFrame(data = y_prob,columns = ['confidence(yes)','confidence(no)'])&#10;  data = data.join(y_prediction)&#10;  data = data.join(y_probability)&#10;&#10;  &#10;  accu_score = pd.DataFrame(data = [acc_score],columns = ['accuracy'])&#10;  recall_weighted = pd.DataFrame(data = [reca_score],columns = ['weighted_mean_recall']) &#10;  precision_weighted = pd.DataFrame(data = [precisionscore],columns = ['weighted_mean_precision'])  &#10;  recall_no = pd.DataFrame(data = [reca_no],columns = ['recall (positive class : yes)','recall (positive class : no)'])&#10;  precision_no = pd.DataFrame(data = [precision_no],columns = ['precision (positive class : yes)','precision (positive class : no)'])&#10;  AUC = pd.DataFrame(data = [AUCscore],columns = ['AUC'])&#10;  AUC2 = pd.DataFrame(data = [AUC_2],columns = ['AUC_method2'])&#10;  score = accu_score.join(recall_weighted)&#10;  score = score.join(precision_weighted)&#10;  score = score.join(recall_no)&#10;  score = score.join(precision_no)&#10;  score = score.join(AUC)&#10;  score = score.join(AUC2)&#10;  &#10;  theta = pd.DataFrame(data = th,columns = ['Gender = Male','Gender = Female','PM = Credit card','PM = cheque','PM = cash','Age'])&#10;  proba = pd.DataFrame(data =  pr, columns = ['probability'])&#10;  &#10;  confus_matrix = pd.DataFrame(data = conf_matrix,columns = ['true yes','true no']) &#9;&#10;   &#10;  #data.rm_metadata['prediction(Future Customer)']=(None,'prediction(Future Customer)')&#10;&#10;  &#10;    # connect 4 output ports to see the results&#10;  return score,theta, confus_matrix,proba,data"/>
      </operator>
      <operator activated="true" class="apply_model" compatibility="8.0.001" expanded="true" height="82" name="Apply Model" width="90" x="648" y="85">
        <list key="application_parameters"/>
      </operator>
      <operator activated="true" class="multiply" compatibility="8.0.001" expanded="true" height="103" name="Multiply (2)" width="90" x="782" y="85"/>
      <operator activated="true" class="performance" compatibility="8.0.001" expanded="true" height="82" name="Performance (2)" width="90" x="916" y="136"/>
      <operator activated="true" class="performance_classification" compatibility="8.0.001" expanded="true" height="82" name="Performance" width="90" x="916" y="34">
        <parameter key="weighted_mean_recall" value="true"/>
        <parameter key="weighted_mean_precision" value="true"/>
        <list key="class_weights"/>
      </operator>
      <connect from_op="Retrieve Deals" from_port="output" to_op="Nominal to Numerical (3)" to_port="example set input"/>
      <connect from_op="Nominal to Numerical (3)" from_port="example set output" to_op="Multiply" to_port="input"/>
      <connect from_op="Multiply" from_port="output 1" to_op="Naive Bayes" to_port="training set"/>
      <connect from_op="Multiply" from_port="output 2" to_op="Apply Model" to_port="unlabelled data"/>
      <connect from_op="Naive Bayes" from_port="model" to_op="Apply Model" to_port="model"/>
      <connect from_op="Retrieve Deals (2)" from_port="output" to_op="Nominal to Numerical (2)" to_port="example set input"/>
      <connect from_op="Nominal to Numerical (2)" from_port="example set output" to_op="Nominal to Numerical" to_port="example set input"/>
      <connect from_op="Nominal to Numerical" from_port="example set output" to_op="Build / Apply model" to_port="input 1"/>
      <connect from_op="Build / Apply model" from_port="output 1" to_port="result 1"/>
      <connect from_op="Build / Apply model" from_port="output 2" to_port="result 2"/>
      <connect from_op="Build / Apply model" from_port="output 3" to_port="result 3"/>
      <connect from_op="Build / Apply model" from_port="output 4" to_port="result 4"/>
      <connect from_op="Build / Apply model" from_port="output 5" to_port="result 7"/>
      <connect from_op="Apply Model" from_port="labelled data" to_op="Multiply (2)" to_port="input"/>
      <connect from_op="Multiply (2)" from_port="output 1" to_op="Performance" to_port="labelled data"/>
      <connect from_op="Multiply (2)" from_port="output 2" to_op="Performance (2)" to_port="labelled data"/>
      <connect from_op="Performance (2)" from_port="performance" to_port="result 8"/>
      <connect from_op="Performance" from_port="performance" to_port="result 5"/>
      <connect from_op="Performance" from_port="example set" to_port="result 6"/>
      <portSpacing port="source_input 1" spacing="0"/>
      <portSpacing port="sink_result 1" spacing="0"/>
      <portSpacing port="sink_result 2" spacing="0"/>
      <portSpacing port="sink_result 3" spacing="0"/>
      <portSpacing port="sink_result 4" spacing="0"/>
      <portSpacing port="sink_result 5" spacing="0"/>
      <portSpacing port="sink_result 6" spacing="0"/>
      <portSpacing port="sink_result 7" spacing="0"/>
      <portSpacing port="sink_result 8" spacing="0"/>
      <portSpacing port="sink_result 9" spacing="0"/>
    </process>
  </operator>
</process>

Thanks you,
Best regards,
Lionel
Tagged: