"Backtested trading system data in excel"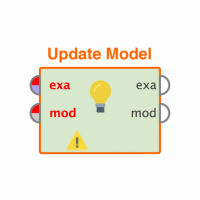 Slyjoker87
Member
Posts: 8
Contributor II
Hi all!

I'm 100% new to the forum and I hope to make the best of the knowledge you guys have.

Before I ask my question, I'll introduce myself and my goals. Skip down if you want to only see my question. First off, I came here after searching for a better way to analyze my stock market signals. Don't worry, I'm not a fool trying to get rich quick by plugging in some data and expecting some miracle prediction. I'm well aware that we have an imperfect data situation in which it is impossible to know with 100% certainty what will happen next (unless of course you are omnipotent!). My goal is to understand the data related to my buy/sell signals better and then cross reference the micro trends, if any, with new signals to get a better idea of probability of success. My signals come from a combination of both technical and fundamental analysis and are therefore entered in manually into a database and are not possible or extremely difficult to represent mathematically.

Thus far, I have coded a very simple macro in excel to check a ticker symbol based on a prediction date and 30 days after.So far, the data I generate includes Max profit potential and profitable value (Boolean value based on if stock reaches a certain percent gain or loss at any time over the 30 day period).

I intend to include the max loss , the date of the max  loss, the date of the max gain,  and the date of the break even point (meaning not the initial stock price but rather the stock price + a non static gain).

So, should I format the database of results in excel like so?

Id  ticker  prediction date  profitable value  max profit  max profit date  max loss  max loss date  break even date
-----------------------------------------------------------------------------------------------------------------------------------------------------

Here is a quick Key:

Id: Represents the type of analysis I am doing or the ruleset for a particular signal (basically for separating pure technical from pure fundamental or hybrid)
Ticker : stock symbol
prediction date: the date the signal is generated
profitable value: The Boolean returned to indicate if a stock reaches a certain non static value
max profit:  max gain from start price
max profit date: date of the max profit
max loss: max loss from start price
max loss date:date of the max loss
break even date: date of breaking even (if applicable)

What do you guys think? Am I on the right track?




Tagged: