RAPIDMINER 9.7 BETA ANNOUNCEMENT
The beta program for the RapidMiner 9.7 release is now available. Lots of amazing new improvements including true version control!
How to calculate the performance (MAE, RMSE, NMAE) of Decision tree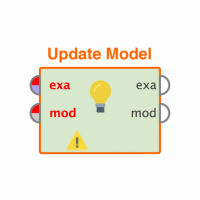 shannoncates_te
Member
Posts: 4
Contributor I
edited December 2018
in Help
Hi guys
I'm a newbie here and I really need your help for my thesis. Our team is using a hybrid kind algorithm (Decision tree + item k-nn) that produces a recommender system. 
So this is our process, it worked actually but the main problem is the result it only shows the ranking we want to know the performance result (MAE, RMSE, and NMAE) of the recommender system. Hope you can help me! thanks
Tagged: