RapidMiner 9.7 is Now Available
Lots of amazing new improvements including true version control! Learn more about what's new here.
Support vector machine regression LibSVM and PSO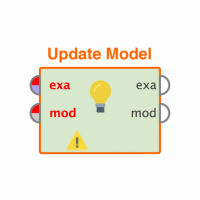 ismail_hdoufane
Member
Posts: 1
Learner I
edited December 2018
in Help
Dear Community,
I am a new user. I have an xls file which contains 159 rows and 13 columns. 
1st column contains values of biological activity (Y) and the others contain(molecular descriptors)  (Xi)
I would like to do Regression for building model using Support Vector Machine LibSVM and PSO.
Best Regards,
Ismail
Tagged: