Running a model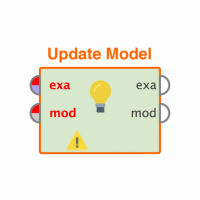 yani_ca031
Member
Posts: 16
Maven
edited November 2018
in Help
Hello and happy holidays for everyone.
Here I comment.
I'm running some models that take me almost 9 minutes each when I cross them valid. They are about 30 models in total. I need to save time. For this I eliminated the cross validation but when applying the same model on the same control group the results are different. This was expected. The results lose quality. But I save 80% of the time.
The question is: Is it possible to apply the model that returns the cross-validation and apply it to the control group without having to run the whole process over and over again?
I do not know if I explained well.
A greeting.