Help me understand how to implement Job Agents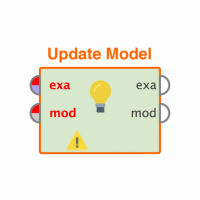 Thomas_Ott
RapidMiner Certified Analyst, RapidMiner Certified Expert, Member
Posts: 1,761
Unicorn
edited November 2018
in Help
Hi Guys,
I have a brand new RapidMiner Server 8 installed and running. It's looking pretty darn good to me but I want to use multiple job-agents to control my executions.
I'm a bit confused on how to implement them. I did read the instructions but they're a bit terse and leave me confused. Help me understand how to implement them on the backend.
I have RM Server 8 running on my Windows laptop and installed to C:\RMServer8 directory. In there is the \job-agent diretory.  I go to Process Queues and see the Default queue, but now I want to create Queue1 and Queue2. So I add those queues and then click on install. I shutdown the Server and extract the new job-agent-queue1 zip file to the C:\RMServer8 directory.
Then what do I do I don't see any Queue 1 subdirectory. It gets really confusing for here. Do I do something like this:
|-job-agents
   |-queue1
   |-queue2
or something else
Thanks
Tagged: